Performing Arts Camp Jr. 2017
PERFORMING ARTS CAMP JR.
(Completed grades K-4)
8:45am-4:00pm
Tiana Christofordis – Director (ext.148) Tiana.Christoforidis@ymcali.org 
Welcome to Performing Arts JR Summer Camp Program!!
We are excited to offer two 3 week sessions to allow the beginner and experienced performer alike the chance to perform in a variety of shows!
Campers work with professional directors/choreographers towards productions of hit shows all taught and performed in a challenging and positive theatre environment.
This program meets on Monday, Wednesday and Friday, to introduce young children to the magic of theater. Program will include creative play, and outside fun. All campers will perform in an exciting end of session show.
---
"Music Man Kids"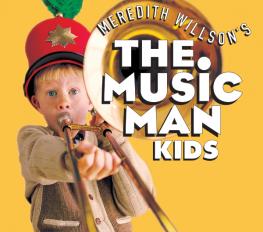 (Session 1)
Based on Meredith Willson's six-time-Tony-Award-winning musical comedy, The Music Man KIDS features some of musical theatre's most iconic songs and a story filled with wit, warmth and good old-fashioned romance.  The Music Man KIDS is family entertainment at its best – a bold, brassy show that will have the whole town atwitter!
Master showman Harold Hill is in town and he's got "seventy-six trombones" in tow. Can upright, uptight Marian, the town librarian, resist his powerful allure?  The story follows fast-talking traveling salesman, Harold Hill, as he cons the people of River City, Iowa, into buying instruments and uniforms for a boys' band he vows to organize. The catch? He doesn't know a trombone from a treble clef. His plans to skip town with the cash are foiled when he falls for Marian, whose belief in Harold's power just might help him succeed in the end in spite of himself.
---
"Suessical Kids"
(Session 2)
Horton the Elephant, the Cat in the Hat and all of your favorite Dr. Seuss characters spring to life onstage in Seussical KIDS, a fantastical musical extravaganza from Tony-winners, Lynn Ahrens and Stephen Flaherty (Lucky Stiff, My Favorite Year, Once on This Island, Ragtime).
Transporting audiences from the Jungle of Nool to the Circus McGurkus, the Cat in the Hat, our narrator, tells the story of Horton, an elephant who discovers a speck of dust containing tiny people called the Whos, including Jojo, a Who child, who gets in trouble for thinking too many "thinks." Horton's challenge is twofold – not only must he protect the Whos from a world of naysayers and dangers, but he must also guard an abandoned egg that's been left in his care by the irresponsible Mayzie La Bird. Although Horton faces ridicule, danger, kidnapping and a trial, the intrepid Gertrude McFuzz never loses faith in him. Ultimately, the powers of friendship, loyalty, family and community are challenged and emerge triumphant!
Seussical KIDS is great fun for the whole family. Young performers will be excited to portray the characters from the popular Dr. Seuss books.
---
Free Lunch will be provided by Bay Shore UFSD!
Back by popular demand
Tues/Thurs Option for grades K-4 only. Campers who choose the T/TH option will meet for PA Jr. at Bay Shore MS on M/W/F and at Youth Camp at Great South Bay Y on T/TH.
On T/TH Campers will attend Youth Camp and participate in daily activities with their PA Jr. Counselors and fellow campers.
Please call 631.665.4255 x148 for more information.
Click here for Performing Arts Camp 2017 Handbook